Harvesting season is the most exciting phase on the farmers' yearly calendar. It is a period when coffee farmers see the fruits of their labor. Kenya mainly has two main harvest seasons: November and December. The beginning of harvest season is always indicated when the coffee cherries turn bright red.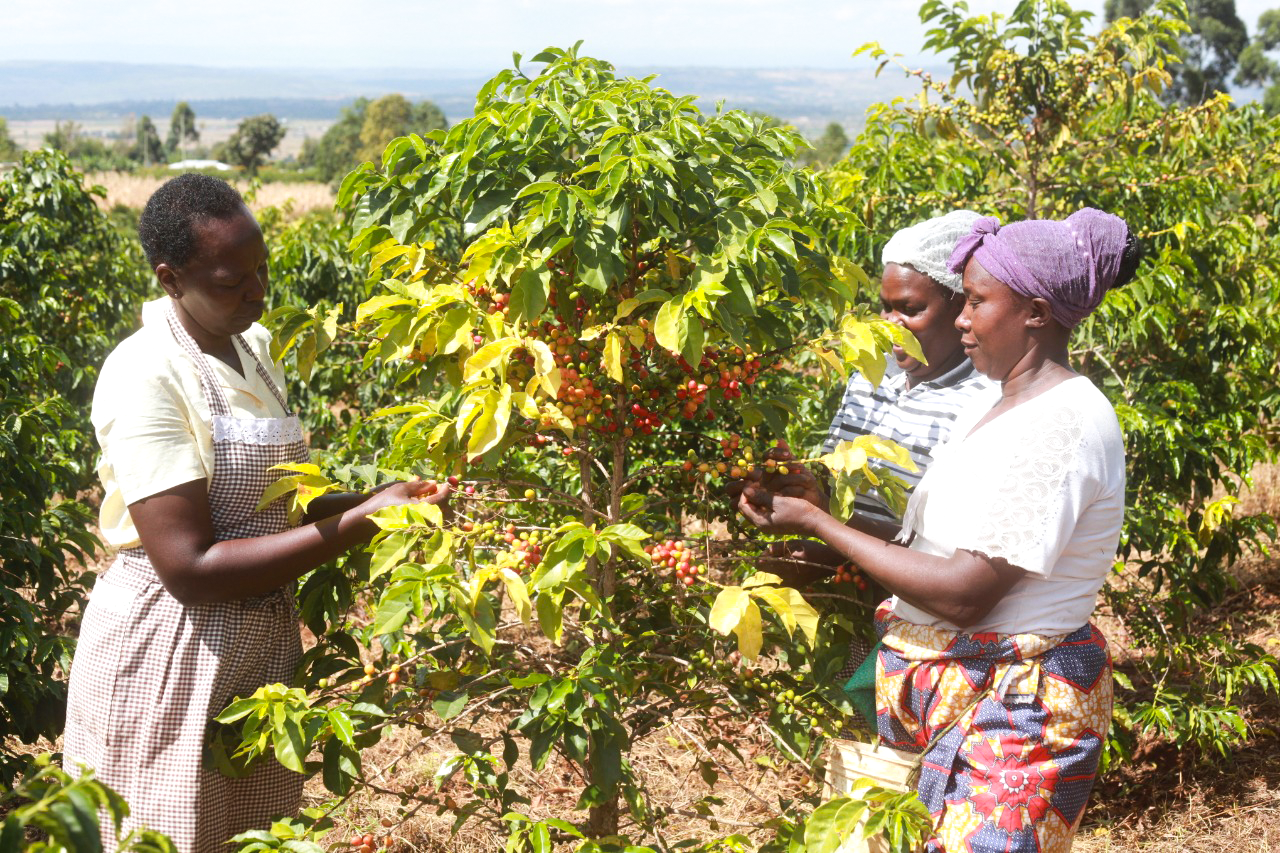 We took this opportunity to make a second farm visit. We were fortunate to be accompanied by guests to witness the process with us this time. They included coffee lovers, roasters, a coffee farmer from Nicaragua, and one of our loyal coffee consumer subscribers.



Liwani Coffee Farm. From left, Mr. Paul, Ms. Rose, Mr. Kuria, Mr. Anthony, Mr. Bob, Mr. Jorge, Mrs. Michelle, Mr. Simon, Ms. Kim, Mr. Lameck, Ms. Chrissy, Ms. Samson, Mr. John, Mr. Peter and Mrs. Kuria.
Bob and Michelle from One BIGG Island In Space had presented the desire to visit our farm after we had mysteriously met Bob and Michelle online, "the Internet of Things does work." Not necessarily mysterious as it sounds because, for a while, I had been following them on their blog and their work as they traveled the globe connecting with coffee farmers.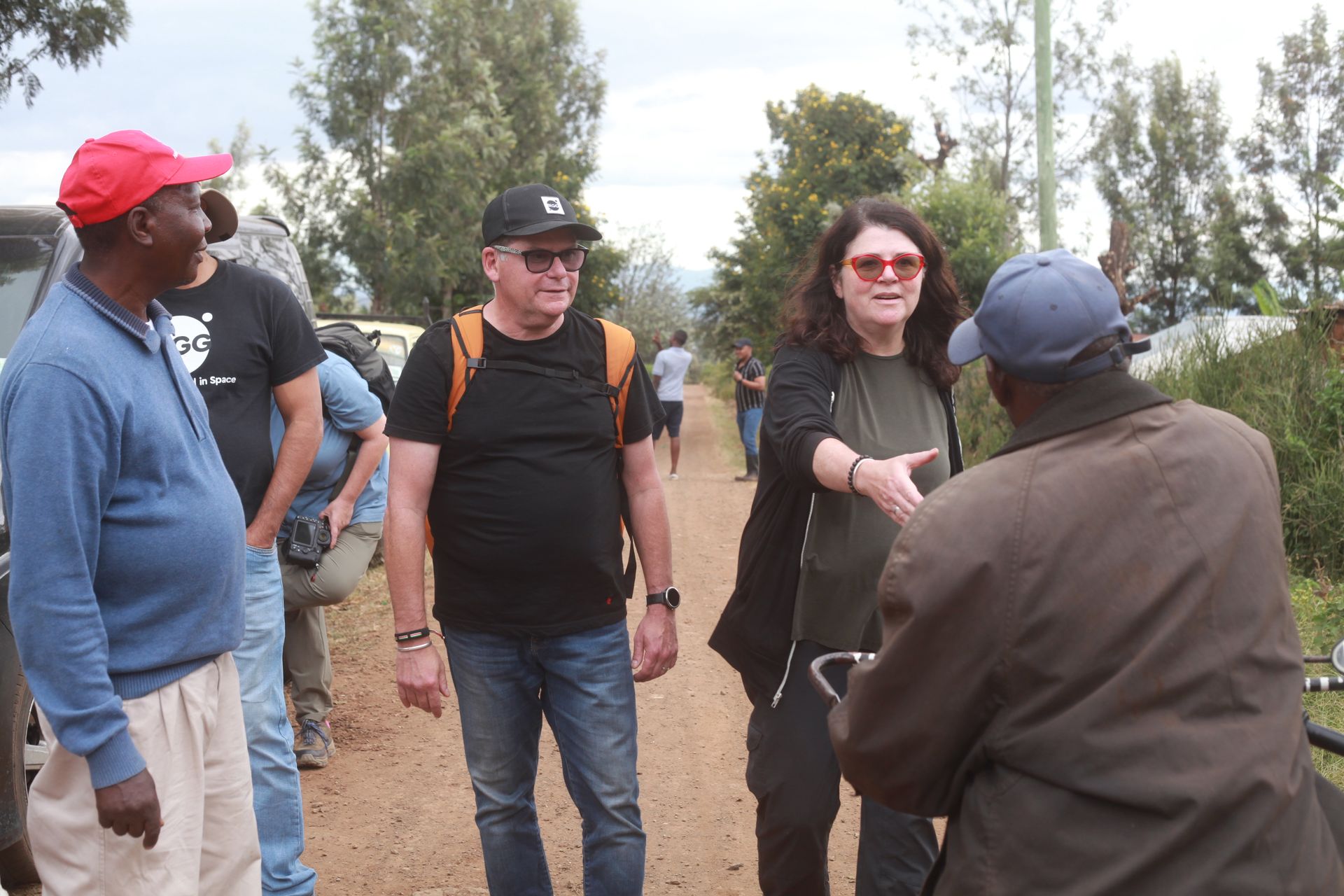 Our connection is the universe conspiring to help me network with the right people on the same mission path as us, sharing Solai Coffee while changing the lives of farmers. When you want something, all the universe conspires in helping you to achieve it.' (Alchemist - Paul Coehloin) What OBIIS is doing is nothing short of what will save our farmers from most of the struggles they face today in coffee farming. It was a pleasure to meet Kim Zahnow, a happy soul who magnifies smiles through her lenses and not just her glasses but the camera.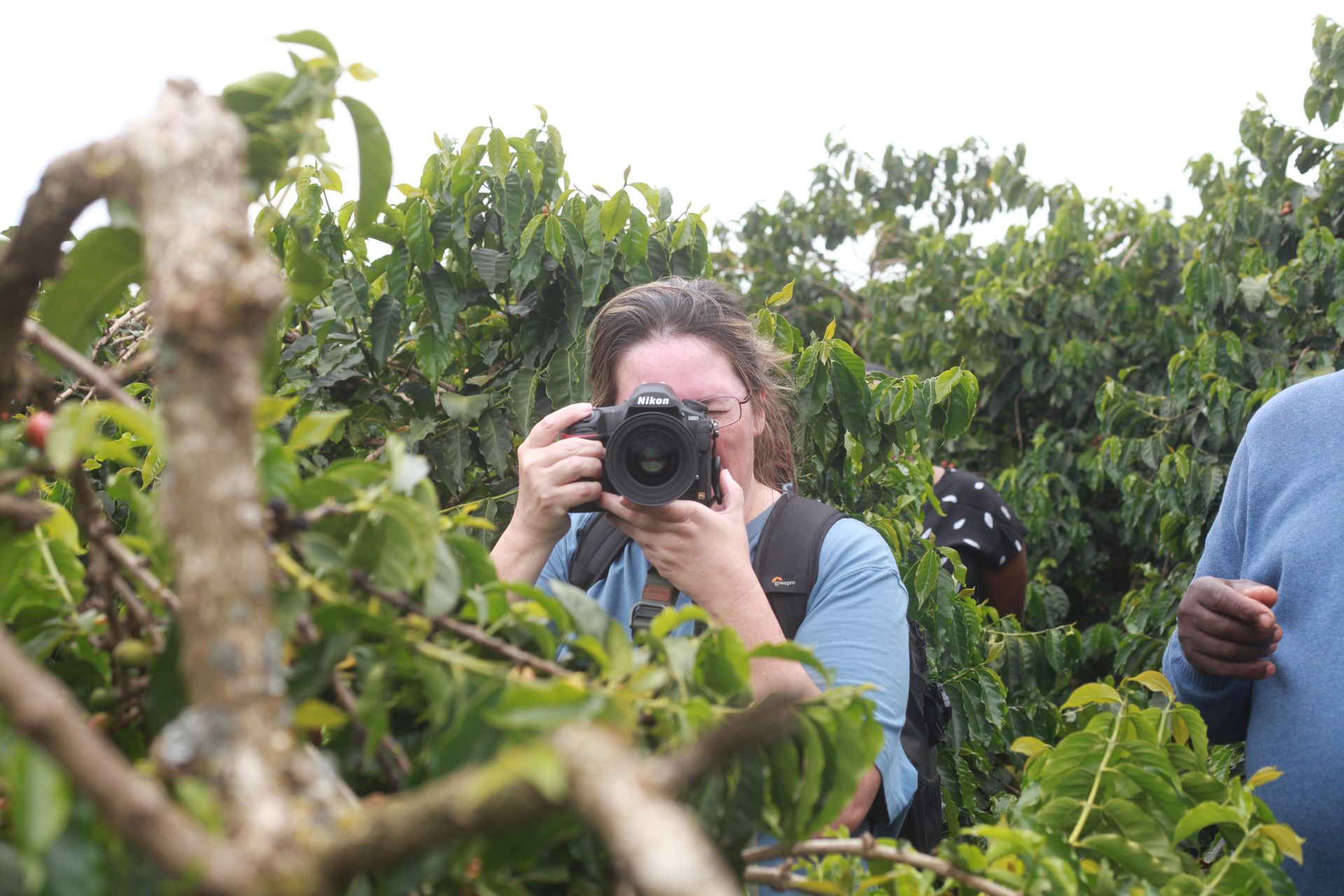 Brandon from Utopian roasters was not left behind, and we are glad for the sacrifices he made to travel with a recovering broken leg. It shows his love for the farmers. Brandon was literally boots on the ground.  

Jorge Ferrey Machado was also on the trip visiting with OBIIS from El Recreo Coffee in Nicaragua. He has many years of experience in farming, and we benefited a lot from his wisdom in managing a 150-hectare farm at El Recreo in Jinotega, Nicaragua. One would have thought he was a resident seeing how he integrated seamlessly with our farming community. 
One of the many takeaways from our engagement with Jorge, a farmer from the other side of the globe, is that the issues we face today with coffee farming are not unique to our community and Kenya at large but global. Everyone feels the pinch of climate change, inflation, and poor prices. Etc.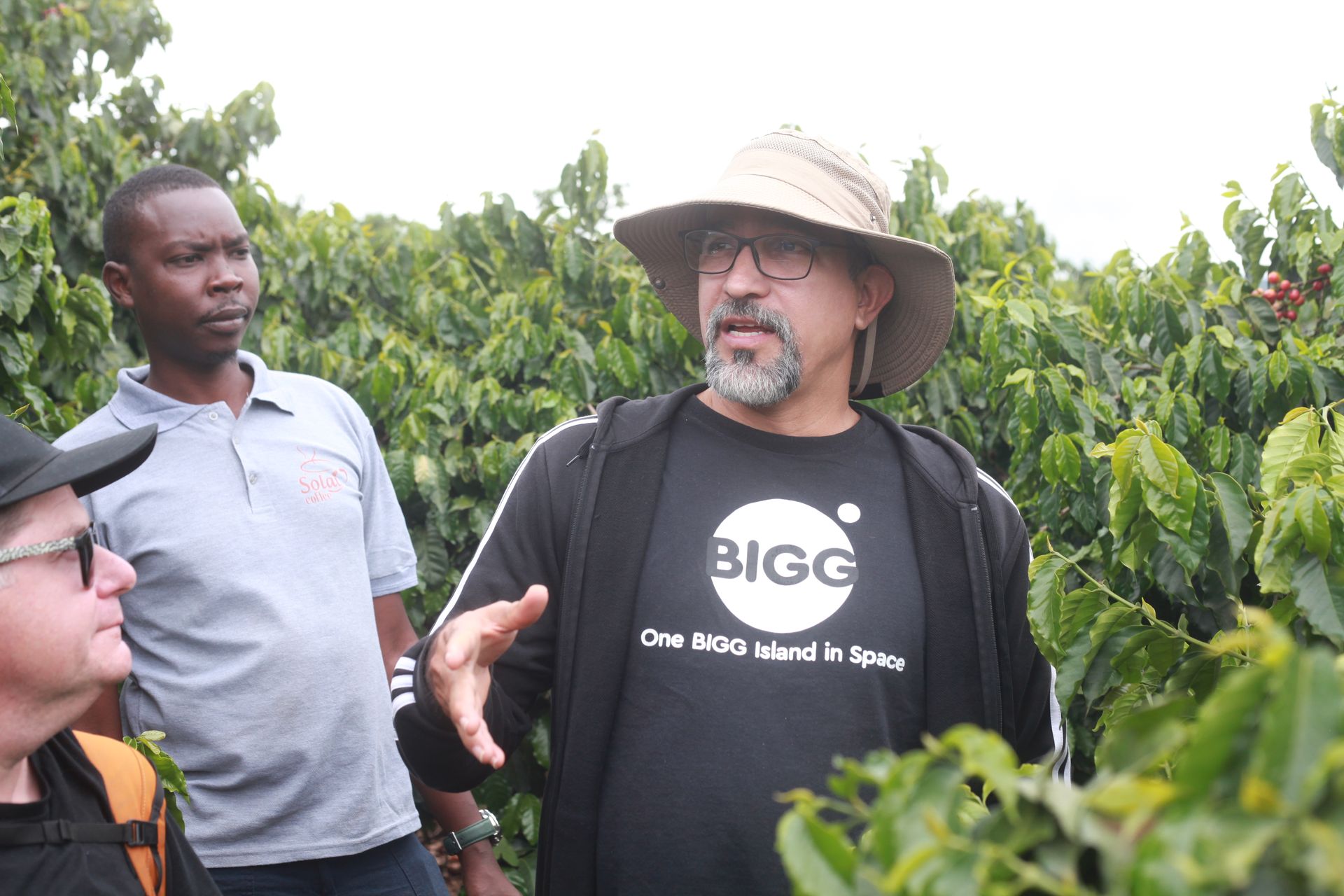 OBIIS family was not the only guest to pay us a courtesy visit, we hosted Ms. Kedene McDowell and Ms. Chrisondra Gray from Dark Berry Coffee and GoDaddy.  They also expressed their desire to visit coffee farms in the Kenyan region. It was a delight to share coffee information and answer their questions. For example: where coffee grows best and how it is grown, harvested, and processed. Moreover, their bean types, flavors, and how to grade them.

I was acquainted with Ms. Kedene through our Solai Coffee Geek and advisor, Mr. Pablo Schneider. Ms. Kedene is passionate about fairness, food security, supply, and sustainability. She is full of life and channels her energy toward advocating for equality and justice. 

Hence, she planned for the trip within a week. She integrated well with our community and was privileged to share our story and be on the farm together.

Chrisondra Gray is nothing but love to us and our biggest ambassador who loves our coffee. She onboarded us to the GoDaddy platform and has since served our POC when we have issues with the platform or have any questions. Ms. Chrissy expressed her desire to visit the African continent, specifically Cape Town in South Africa.  

After our first conversation, she confessed her love for Elephants, and there was nowhere better to portray that love other than the Sheldrick wildlife trust sanctuary in Nairobi, Kenya. 
She has yet to convince me that the one-month-long vacation in Kenya was centered around visiting the Solai Coffee farms, not the elephants. It was a privilege to share these moments with a customer and friend.

Kenyan coffee farmers have demonstrated resilience in the face of numerous challenges. One major challenge has been the fluctuations in coffee prices in the international market, which can significantly impact the income of small-scale farmers. Despite this, Kenyan farmers have managed to maintain a strong and thriving coffee industry through effective organization and resourcefulness. 
We formed Solai Coffee to pool our resources to negotiate better prices for our farming families and community coffee. Our mission is to empower our community to run a profitable and sustainable business through education, resource facilitation, and direct trade connection.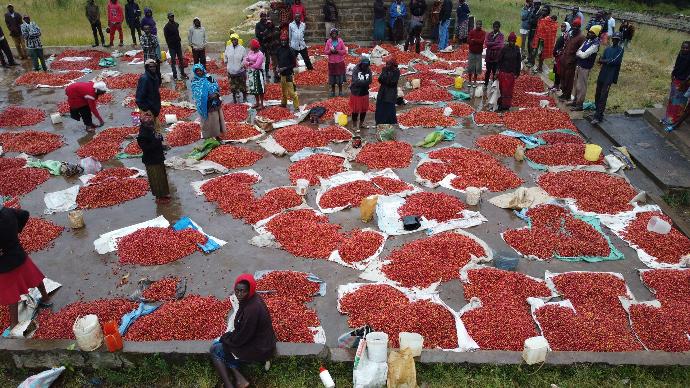 We have quite a journey to fulfill our mission, but we are prepared to tackle it together. We appreciate our guests for taking the time to visit with us. They witnessed our resilience, determination, and vision to maintain our position as a major player in the global coffee industry.

Join us on our next 
Coffee Farm visit.