An estimated 1.6 billion cups of coffee are brewed every single day. Worldwide, over 125 million people depend on coffee for their livelihoods. The Economy of Kenya is a market-based economy that attracts international investors and thrives in a few state enterprises. Major industries include agriculture, forestry, fishing, mining, manufacturing, energy, tourism, and financial services. The agricultural sector accounts for about 33% of the country's GDP, with coffee emerging as one of the highest revenue generators in this sector. Unfortunately many farmers need help to earn a reliable living from this beloved and valuable crop Kenya is located in the Eastern part of Africa.
It is a Republic state with 224,081 square miles, a population of 53,771,296 and the capital is Nairobi
It is home to the world's best long-distance runners and the first woman to win a Nobel Peace Prize.
Kenya is known for being the world's best safari destination, with 50 epic national parks and reserves that are home to diverse wildlife, including the Big Five.


Coffee farming goes back to the 1800s when the Scottish missionaries settled in Kenya. It wasn't until the 1920s that any non-European settler could produce it. Kenya's neighboring country Ethiopia is the birthplace of coffee. Ethiopia is famous for its Arabica coffee, grown on rich volcanic soils, mostly in its highlands. Similar to Ethiopia, Kenya is one of the best arabica coffee exporters. Its elevation and high altitudes contribute to the high quality of coffee with bright flavors and rich, fruity undertones enhanced by the botanical landscapes.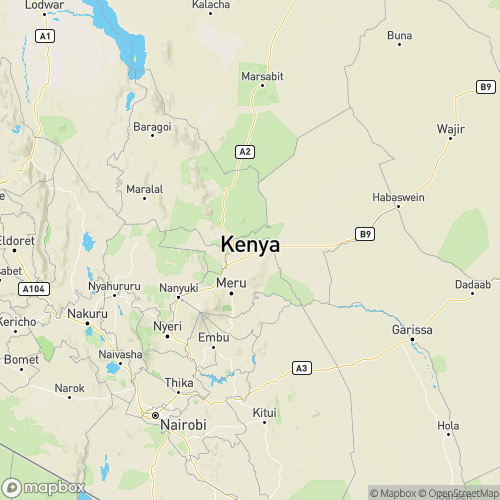 Coffee, also known as Kahawa, is grown on both large-scale plantations as well as small-scale farms. According to research by COSA, 65% of coffee is produced by small-scale farmers. This accounts for about 600,000 farmers cultivating about 87,437 hectares with 300-400 kilos of clean coffee per hectare production rate. The remaining 35% comes from 454 large estates accounting for nearly 26,067 hectares, with a production of up to 1,600 kilos per hectare. In the last 2 decades, we have seen very little expansion of these small-scale farms compared to the 1980s. Farmers are diversifying to other crops due to frustration with the fewer returns realized from this business.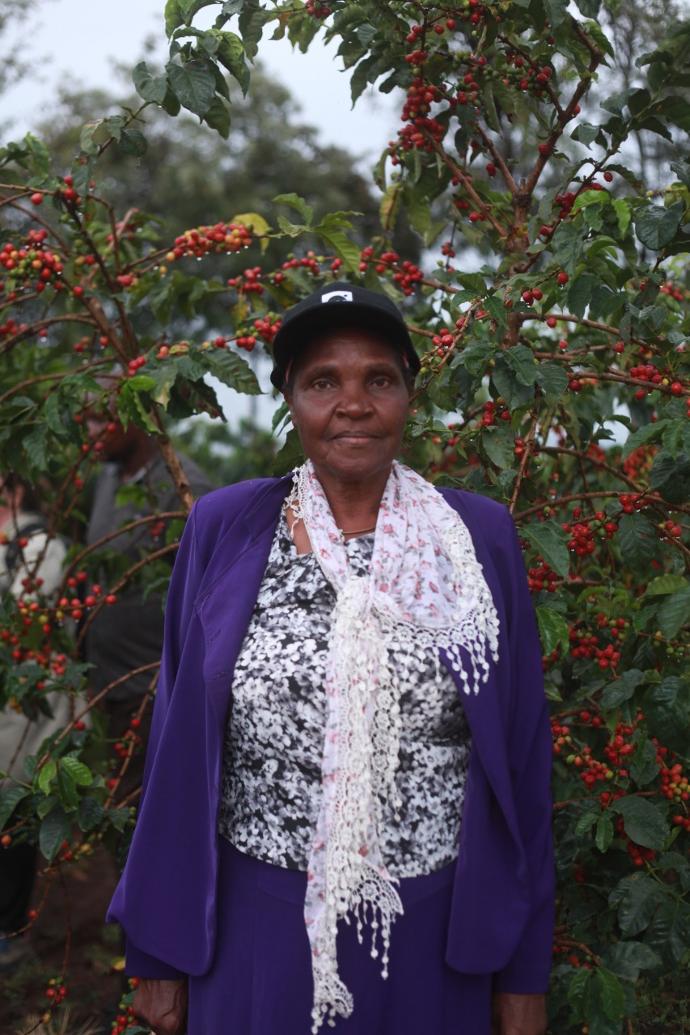 According to the Coffee Research Foundation, the average age of a coffee farmer is 65 years old. This raises a lot of concern for the coffee crop future as the lesser likelihood of the younger generations inheriting the business continues to grow. To remain competitive, farmers maintain high-quality coffee, which requires hard work and perseverance. Therefore, it has become difficult to make profits while still perfecting the generational craft of nurturing the land, tending to coffee bushes, handpicking berries, pulping, meticulous fermentation, wet washing, etc., and rigorous drying to attain optimal moisture levels.

According to Karlo Institute Website, the coffee research foundation produces four commercial varieties of Arabica coffee, each recommended based on specific attitudes.
K7 – low-altitude coffee areas with serious Coffee Leaf Rust (CLR).
SL 28 – medium to high coffee areas without serious CLR.
SL 34 – high coffee zone with good rainfall.
Ruiru 11 – all coffee-growing areas. Resistant to both Coffee Berry Disease (CBD) and CLR.

Today at Solai Coffee Sister company farm – Liwani Coffee Estate – we have a mixture of SL 28, Ruiru 11, and Batian coffee, an Arabica breed resistant to coffee berry disease and leaf rust. Our farm is located in the Rift valley, Nakuru, Solai, a village known for coffee estates. With an elevation of 1952m and well-aerated soils, coffee quality is very high, but farmers sometimes struggle with harsh weather, making the yield slightly lower than what is realized in the highlands. This area is also known for fruit production, a big plus for coffee, which highly drives the coffee's flavor. There are many potentials to expand if irrigation is made available to these farmers.

Kahawa was brought to Kenya in 1893 by white settlers and rose to rank top 5 in the world. Its beans are known for their intense flavor profile, aroma, and fruity undertone with a low – medium acidity. Kenyan coffee is Strictly High Grown (SHG) / Strictly Hard Bean (SHB) status – elevation from 1400 – 2000 meters.
Kenyan and Ethiopian coffee is similar.
There are 8 Kenyan coffee bean grades: AA, AB, C, PB, T, T T, UG1, UG2, and UG3. Grades are given to coffee beans before roasting to determine their size. Bean size is important since beans of the same size roast at the same rates.
Youth empowerment is mandatory to sustain the growth and production of coffee.



"Kahawa is the Swahili name for coffee in Kenya."