When I think of daring abroad, I think of the journey to get here, from a little boy toiling with weathered hands and carrying the weight of responsibility to a founder and CEO of a company that prioritizes farmers and delivering the best-tasting coffee to our consumers.​
Daring abroad means having the courage and ambition to live, work, or do business in a foreign country. To take risks and step outside one's comfort zone to experience new cultures and perspectives. The story of Solai Coffee embodies the definition altogether. 
Peter Kuria, the founder and CEO of Solai Coffee, embodies a visionary commitment to bridging the gap between farmers and consumers. Through a farm-direct business model, Solai Coffee prioritizes the farmer-consumer relationship.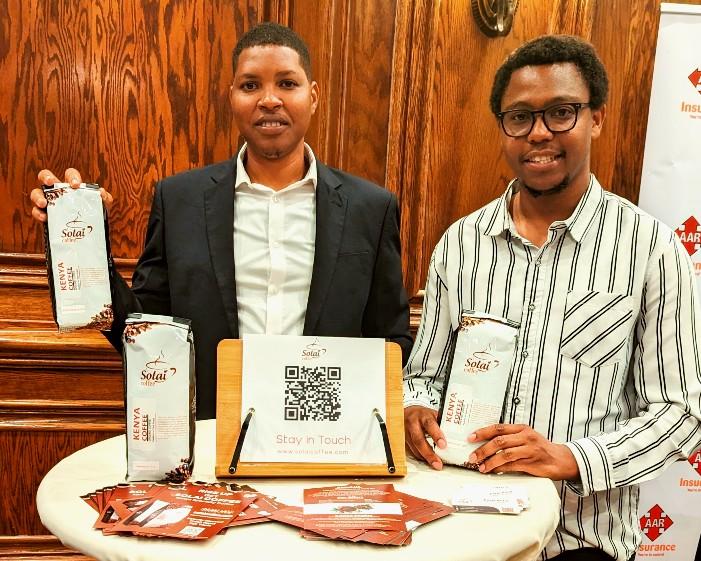 Peter Kuria, Solai Coffee founder, showcasing coffee products with a 'Daring Abroad' participant.
We started as an idea, and now it's a reality!

And that's just the beginning.
This endeavor has resulted in the establishment of a non-profit organization dedicated to sustaining coffee farming by addressing immediate community needs. 
His motivation is simple!
He stems from a deep-rooted desire to transform the coffee farming industry, uplift his community, and change the face of a Kenyan coffee farmer.

How did we get started? 
My name is Peter Kuria, and I am a second-generation coffee farmer from a family of coffee farmers; my dreams have been about growing/expanding my parents' coffee business and changing the face of the Kenyan farmer. Due to a focus on white-collar jobs, most people/families have left farming, and unfortunately, that translates to most farmers in Kenya being elderly, with an average age of 60. The younger generation is not interested in coffee farming as they believe it is not profitable.  
Peter states
Daring abroad to me means putting yourself in uncomfortable positions to tell your story, create awareness, and be bold enough to represent people who share a similar story but do not have a platform to tell it themselves. It also means having the strength to accept the things you cannot change, the courage to change or influence change of the things you can, and the wisdom to know the difference.
What does Solai coffee brand stand for? 
Our brand is community. 
We are reducing the gap between the coffee farmer and the coffee consumers to have a comprehensive experience from both ends, which is the beauty of farm-direct partnerships. We conduct farm tours for our consumers to collaborate with our boots on the ground to experience the production side of coffee. We plan a boots -on- the ground tour in November 2024 and will share details in our newsletter soon
Solai Coffee has created a non-profit organization that will focus on immediate needs for the community to create sustainability and continuity of coffee farming by training the youth on coffee farming and empowering women who are mostly hands-on in the fields. 
.
Partnership with CHAMS media
The story of Solai is dynamic, so we have collaborated with Daring Abroad and CHAMS Media to bring our story to the public. The aim is to reintroduce young people to agriculture, create better market opportunities for coffee, and ensure fair farmer compensation while creating sustainable community initiatives.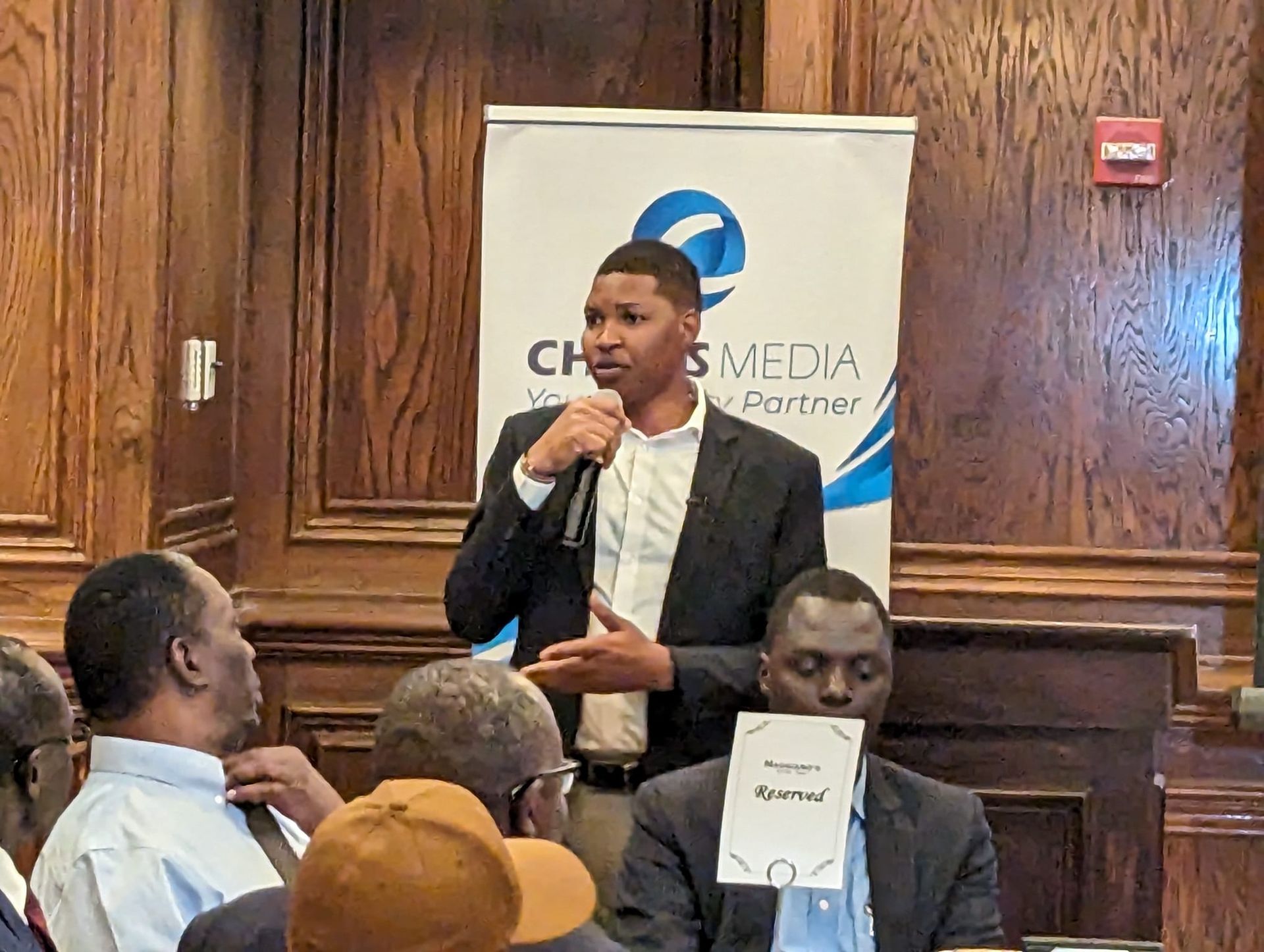 Peter Kuria speaking at the CHAMS Media conference Daring Abroad  held at Washington DC in September 2023
Solai coffee Mission- Empowering Women in Coffee

The mission is to continue to generate a greater focus on female farmers/owners, as we have noticed a huge gender disparity. 
We aim to equalize the field by creating leadership opportunities and educational programs and equipping the farmers with the necessary knowledge, resources, and technology to expand beyond Kenya's borders.
Impact on the American Economy

We are proud to be part of the American economy – this is our second home and a chance to showcase who we are as a company. 
51% of the value addition occurs in the US through the creation of employment as Solai Coffee works through distribution and educating the community on the ethics of buying while also creating a complete feedback loop between the consumers and the producers.
Dare with us

You are part of a huge change in how we produce and consume coffee and a global socio-economic uplift.